Premier digital marketing agency gains momentum and joins the rankings of companies recognized by the Financial Times for highest compound annual growth rate (CAGR) between 2017 and 2020.
AUSTIN, T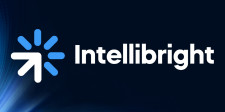 exas, July 6, 2022 – Intellibright, a leading digital marketing agency, announced today it is among 500 companies recognized in the list of The Americas' Fastest Growing Companies in 2022. This prestigious recognition comes from the leading business news publication, The Financial Times, and Statista Inc., the world-leading provider of reliable business data.
Intellibright was chosen to appear on the list out of the millions of active companies in North and South America. The list was created after months of research. It ranks companies based on the highest compound annual growth rate (CAGR) in revenues between 2017 and 2020. The complete list of winners can be found in The Financial Times.
Overall, the technology sector enjoyed rapid growth on the list, perhaps due to how the coronavirus crisis changed how people began to work, shop, and communicate. Intellibright, which had a 281.1% Absolute Growth Rate over that period, was named 221st on the list. Intellibright's Compound Annual Growth Rate of 56.2% made it one of the top six U.S.-based companies on the list that specializes in Sales and Marketing.
The Financial Times' Fastest-Growing Companies ranking brings additional visibility to Intellibright's performance. The company also recently ranked 134th on Inc. Magazine's list of the fastest-growing Advertising and Marketing companies. Additionally, Intellibright was one of only 40 agencies selected by Google to participate in its Elevator Program.
About Intellibright
Intellibright is a Google Premier Digital Marketing Agency that offers a comprehensive suite of services focused on revenue generation for clients. Founded in 2009 and based in Austin, Texas, Intellibright is led by Founder/CEO Ron R. Browning, an experienced digital sales and marketing entrepreneur. Intellibright serves clients in high-ticket service industries like energy, roofing, and windows and utilizes Pay Per Sale and Fixed Price programs that focus on revenue generation for clients. In 2020 & 2021, Intellibright was named one of the Inc. 5000's fastest growing companies as well as the Financial Times 500 Fastest-Growing in the Americas.